By Lise Alves, Senior Contributing Reporter
SÃO PAULO, BRAZIL – Transparency International's Corruption Perception Index 2016, released January 25th, shows that Brazil's score improved by two points from the 2015, from 38 to 40. Brazil now ranks in 79th position tied with Belarus, China and India.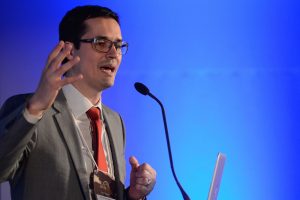 The NGO cited the record US$3.5 billion Odebrecht settlement in Brazil in December of 2016 as an example for a good year for the Americas when it came to fighting corruption.
"The country has shown this year that through the work of independent law enforcement bodies it is possible to hold to account those previously considered untouchables," says the report released by the entity on Wednesday morning.
Cases like Petrobras and Odebrecht says the entity show how deals between businesses and politicians 'siphon off billions of dollars in revenue from national economies, benefitting the few at the expense of the many'. According to the NGO this kind of systemic grand corruption violates human rights, prevents sustainable development and fuels social exclusion.
The index surveyed 176 countries last year, where 0 was highly corrupt and 100 'was very clean'. According to Transparency International over two-thirds of the countries and territories in this year's index fall below the midpoint. In 2015, because of the fewer number of countries surveyed, 168, Brazil was ranked in the 76th position.
Partly due to the enormous size of on-going corruption scandal in Brazil and work done by federal prosecutors in the country, Transparency International announced at the end of 2016 that Brazil's Carwash Task Force (Força-Tarefa Lava Jato) had been selected as the winner of the 2016 Anti-Corruption Award.
"The Carwash Operation (Operação Lava Jato) began as a local money laundering investigation and has grown into the largest investigation to date uncovering cases of state capture and corruption in Brazil," the group said at the time.