By Lise Alves, Senior Contributing Reporter
SÃO PAULO, BRAZIL – Due to the decrease in the number of Zika cases in the country, Brazil's Ministry of Health announced on Thursday (May 11th) the end of the state of emergency due to the virus and microcephaly in the country. Officials however stated that the country would continue to combat the mosquito which transmits the virus.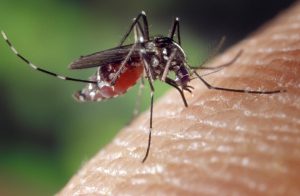 "The end of the emergency does not mean the end of surveillance or assistance. The Ministry of Health and other entities involved including states and municipalities, will maintain their policy to combat Zika, dengue and Chikungunya," stated, the Secretary of Health Surveillance at the Ministry of Health, Adeílson Cavalcante, during the press conference to announce the decision.
Cavalcante also stressed that public officials will continue efforts to keep the mosquito which causes Zika, dengue and Chikungunya, the Aedes aegypti under control and that there is already a government team working on actions for the next summer, when the contagion of these viruses increase.
"The main axis to avoid the cases of the three diseases is to continue the combat against the mosquito Aedes aegypti", stated the secretary.
From January 1st to April 15th of this year, 7,911 Zika cases were registered in Brazil, according to the Ministry, a reduction of by over 95 percent from the same period in 2016, when 170,535 notifications were registered.
The last epidemiological bulletin, from the beginning of January to April 15th of this year, indicates a 90.3 percent reduction in dengue cases, a 95.3 percent reduction of Zika and a 68.1 percent decrease of Chikungunya in relation to the same period of 2016.
Data has also shown a reduction of new microcephaly cases since May 2016. At the peak of microcephaly cases, in December In 2015, there was a 135 percent increase in notifications.
In 2017, 230 cases of microcephaly and other nervous system disorders were confirmed and 2,837 suspected cases are being investigated.
Since the beginning of the investigations, in November 2015, 2,653 confirmations of microcephaly in newborns were announced by the Brazilian government, while another 5,712 cases were discarded.