By Sarah de Sainte Croix, Senior Contributing Reporter
RIO DE JANEIRO, BRAZIL – On Friday, Transparency International released their annual global Corruption Perceptions Index for 2011, ranking Brazil 73rd out of the 183 countries they surveyed. The index ranks countries according to their perceived level of corruption in the public sector, using data gathered from assessments and opinion surveys carried out by independent institutions.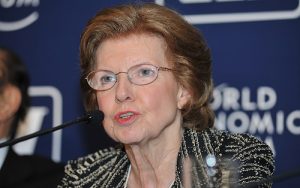 With an overall score of 3.8, (with 9.0 – ten being very clean and zero – 0.9 being very corrupt), Brazil was ranked in thirteenth place out of the Americas.
Despite several high-profile government corruption scandals this year, Brazil found itself in third place out of the South American countries, behind Chile (7.2) in first place, (beating the US for the second year in a row), and Uruguay in second place with a score of seven.
Alejandro Salas, Transparency International's regional director for the Americas, said, "32 of [the surveyed countries] are in the Americas. More than two-thirds of them don't even make it to the middle of the global ranking – indicating that corruption is a serious problem."
He explains that while countries like Brazil, Argentina, Mexico and Colombia have abundant resources, relatively well-performing economies, some strong and modern institutions, and regular elections, they have been unable to move up significantly through the rankings over time.
"Part of the explanation could be that some of them have a federal or highly decentralized political structure," he says, "[Furthermore] some modern institutions that push for reforms often clash with an old system based on patronage, cronyism and regionalism. So while showing progress and willingness to reform on several fronts, old practices still happen in different parts of their country."
New Zealand, Denmark and Finland were top of the list, while North Korea and Somalia were at the bottom.
Read more (download the report).
* The Rio Times Daily Update is a new feature we are offering to help keep you up-to-date with major news as it happens.