By Lise Alves, Senior Contributing Reporter
SÃO PAULO, BRAZIL – Summer is around the corner in Brazil and with the hot weather comes mosquitos and possible diseases. Although Brazilian health officials have stated that they do not expect a surge in Zika infections as those seen at the beginning of this year, with the summer fast approaching authorities are taking no chances. Brazil's Ministry of Health announced last week it was distributing 3.5 million tests to rapidly identify the Zika virus.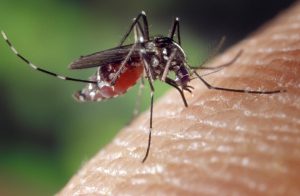 "In addition to being fast, this is the first Zika test that allows detection of previous infection. This is very important to take care of the population who most need it, so the priority (for the tests) is pregnant women and children," said Minister of Health, Ricardo Barros last week during an interview with reporters.
According to Barros, the federal government plans to distribute two million kits by the end of this year and the rest by February of 2017. The minister says the government will invest nearly R$119 million in this fast test, which is the result of a partnership between the Government of Bahia and South Korean company Genbody Inc.
The test's manufacturer says that the test can confirm in twenty minutes if the patient has been infected by the Zika virus at some point in his/her life.
The current test offered by Brazil's public Unified Health System (SUS) detects the disease only if the virus is present in the bloodstream.
The Brazilian health system registered this year 200,465 probable cases of Zika from January 1st until September 17th, 2016. Brazilian laboratories confirmed three deaths due to Zika virus in the country this year. In February, the Ministry of Health made the reporting of cases of Zika compulsory.