By Jay Forte, Contributing Reporter
RIO DE JANEIRO, BRAZIL – The Armed Forces are participating today (January 18th) in a joint operation with the federal and state police around the favela community of Jacarezinho, in the Zona Norte (North Zone) of Rio de Janeiro.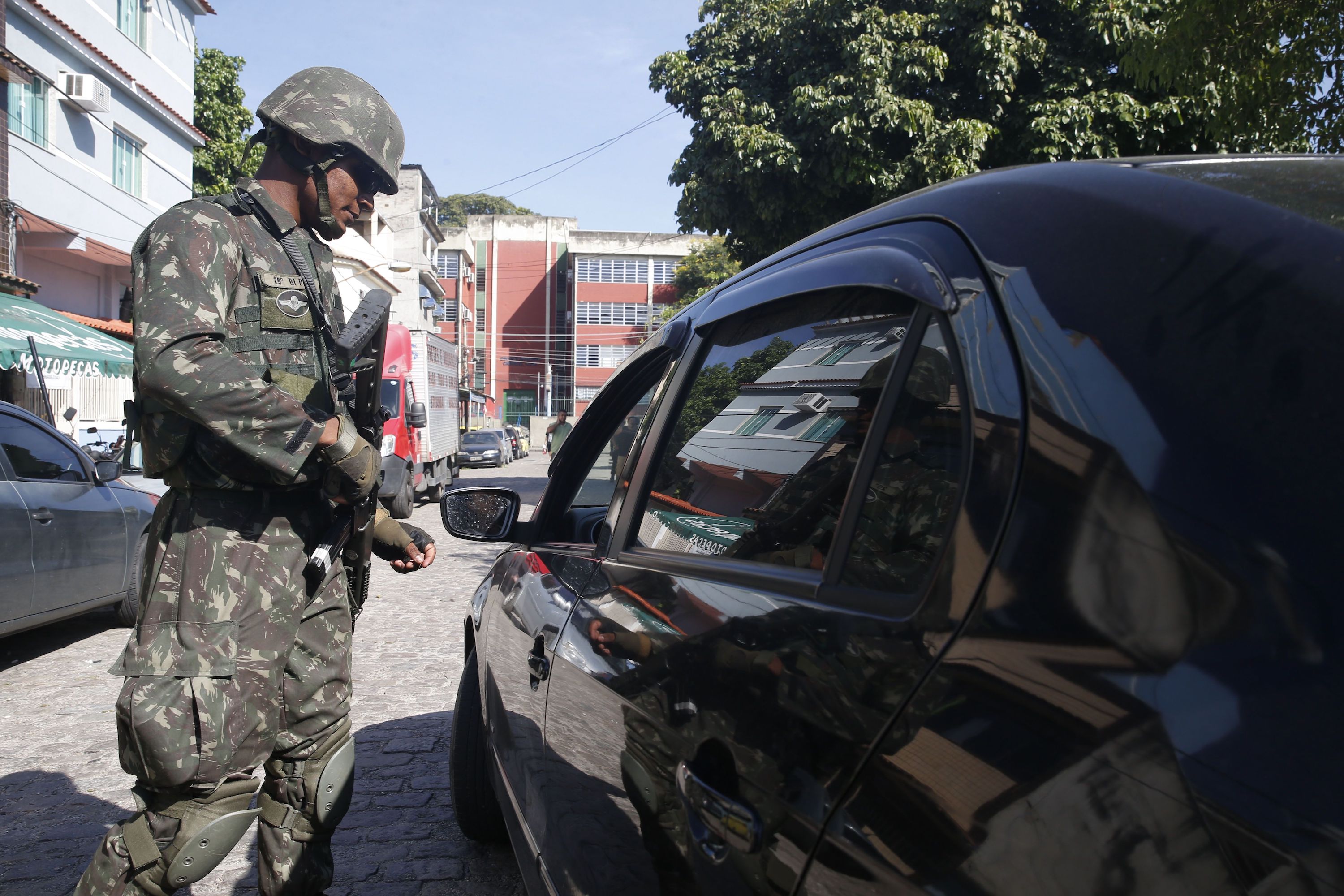 Operations are also being carried out in the favelas of Manguinhos, Mandela and Arará, neighboring to Jacarezinho. The infamous stronghold for drug traffickers has been the target of multiple security operations of late.
Today the military is based at strategic points surrounding the area, while civilian, military and federal police officers search for and execute arrest warrants within the communities.
One of the targets of the operation is to arrest Wendel Luís Silvestre, the main suspect in killing the Civil Police officer Fábio Monteiro last week. Other criminals with open arrest warrants are also being sought.
According to government news sources, the police delegate drove by the vicinity of Jacarezinho when he was approached and killed by criminals last Friday (January 12th). His body was found in the trunk of a car near the community.
Also today, the Institute of Public Security (ISP) announced that cases of violent death (sum of homicide, robbery, lethal assault and homicide resulting from police action) in Rio de Janeiro increased by 7.5 percent in 2017, compared to 2016, going from 6,262 to 6,731.
In late July the federal government announced that the implementation of the National Security Plan in Rio de Janeiro would send 8,500 members of the Armed Forces, 620 members of the National Security Force and 1,120 of the Federal Highway Police, in an effort to improve security.
Rio's Secretary of Public Security, Roberto Sá said the partnership has been successful. "The work will not stop, it will continue. The National Force has helped us a lot in combating cargo theft."
"I am grateful to the Armed Forces for their efforts in manpower, equipment, training and exchange of information and also in operations," added the official in late November last year.