By Lisa Flueckiger, Senior Contributing Reporter
RIO DE JANEIRO, BRAZIL – The sixteenth phase of the Lava Jato (Car wash) investigation has started this morning with a focus on electricity companies, especially Eletronuclear, a subsidy of Eletrobras. Eletronuclear's President Othon Luiz Pinheiro da Silva was arrested as part of the thirty warrants issued this morning (July 28th).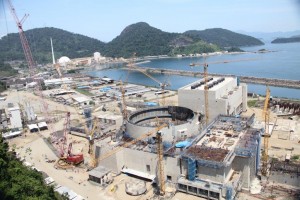 The new phase of the corruption scheme investigations and apprehensions, deemed 'Radioactivity', included 180 federal policemen fulfilling thirty warrants – 23 to search and seizure, two temporary detentions and five subpoenas – in Brasília, Rio de Janeiro, Niterói, São Paulo and Barueri.
Under investigation is especially the formation of a cartel with regards to nuclear reactor 'Angra 3', as well as the settling of the bids for the construction beforehand and bribes paid to the state company. The project is worth R$3 billion.
Othon Luiz Pinheiro da Silva, President of Eletronuclear, was arrested. He had been removed from his position in April when allegations of his involvement in the scandal began to surface.
Eletronuclear had been founded in 1997 to construct and operate Brazil's nuclear facilities. Its nuclear power plants generate three percent of Brazil's energy today. A third nuclear reactor in Angra dos Reis is currently under construction at the Itaorna beach, when completed it will generate 1,405 megawatt, enough to feed Brasília and Belo Horizonte with electricity for a year.
The second arrest from this morning was Flávio David Barra, from the energy sector of construction company Andrade Gutierrez. Beforehand, five executives from the company had already been arrested including its president Otávio Marques de Azevedo.
Azevedo was arrested together with Marcelo Odebrecht, President of construction giant Odebrecht. The money diverted by the two companies between 2006 and 2014 was said to have reached R$630 million.
In between, in the fifteenth phase of Lava Jato, Ex-director of international at Petrobras Jorge Luiz Zelada was arrested as well. Zelada was Nestor Cervero's successor, who was already sentenced to five years in prison for money laundering. Zelada is accused of being part of the corruption and money laundering as well. He was said to have made transfers of €11 million to Monaco and another US$1 million to China.