By Lise Alves, Senior Contributing Reporter
SÃO PAULO, BRAZIL – Brazilian construction conglomerate, Odebrecht, and one of its subsidiaries, Braskem, have agreed to pay at least US$3.5 billion in penalties due to bribes paid to government officials in Brazil, the United States and Switzerland, in what is already being considered the largest-ever global foreign bribery agreement, according to the U.S. Justice Department.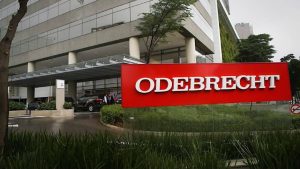 "As part of the agreement, [Odebrecht] has agreed to disclose unlawful actions discovered in internal investigations, practiced in Brazil and abroad in various spheres of power, and assumes its responsibility for violating applicable Brazilian and Swiss laws, and more specifically, the U.S.'s anti-corruption law (Foreign Corrupt Practices Act – FCPA)," said the statement released by Odebrecht on Wednesday.
For the U.S. Justice Department, the agreement is the result of a multinational effort to identify, investigate and prosecute one of the most widespread sophisticated corruption schemes ever seen.
"Odebrecht and Braskem used hidden but fully functioning Odebrecht business unit – a 'Department of Bribery' so to speak – that systematically paid hundreds of millions of dollars to corrupt government officials in countries on three continents," said US Deputy Assistant Attorney General Sung-Hee Suh.
According to local media, Odebrecht executives cooperating with Brazilian federal prosecutors have admitted paying billions in bribes to government officials in 12 different countries, including Argentina, Mexico, Panama and Venezuela for government contracts.
Braskem, Odebrecht's subsidiary in the petrochemical sector, is said to have authorized the payment of bribes to politicians and political parties in Brazil, as well as to Petrobras employees. In exchange, Braskem obtained preferential tariffs from Petrobras for the purchase of raw materials.
The restitution fines to be paid by the conglomerate to the United States are due to the fact that some of the money illicitly paid out to officials went directly to U.S. banks for projects in the United States. With regards to Switzerland, the fine will be paid because much of the money from the corruption scheme was deposited in banks in the European country.