By Nelson Belen, Contributing Reporter
RIO DE JANEIRO, BRAZIL – According to Brazilian and Australian media reports, authorities have learned that one of the victims of the January 18th car accident on Copacabana Beach that left an eight-month-old baby dead and sixteen injured is a convicted Australian pedophile who had been on the run for 22 years.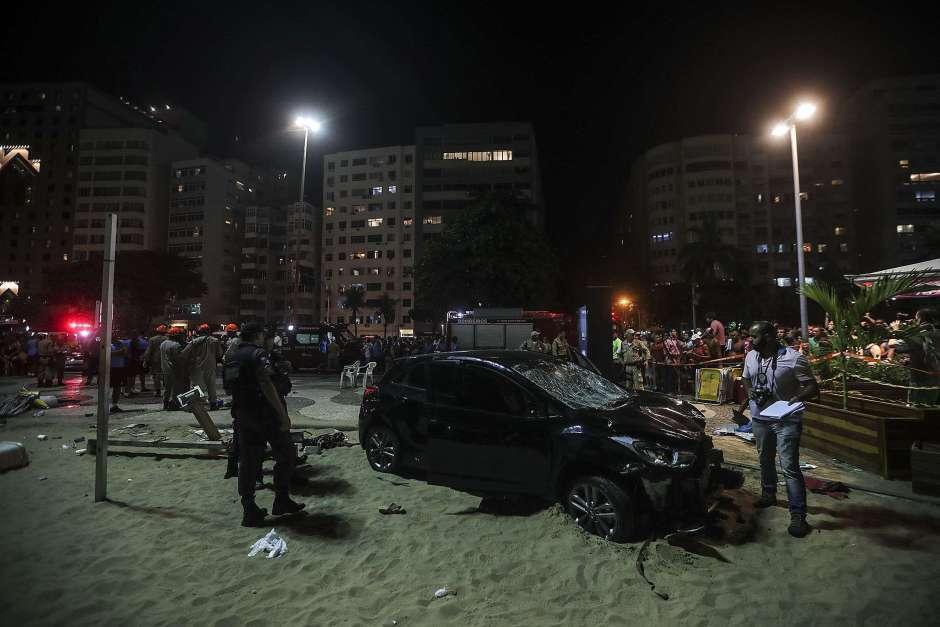 The 63-year-old fugitive, Christopher John Gott, remains hospitalized in grave condition at Miguel Couto Hospital, in Gávea. He has been in a coma with a severe brain injury since the tragic accident in January.
At the time of the accident, Brazilian police, with information provided by the Australian consulate, believed Gott to be 68-year-old Daniel Marcos Philips, an Australian who had lived in Brazil for twenty years.
But, when local authorities investigated further, they could find no record of anyone named Daniel Marcos Philips ever entering or leaving Brazil.
The International Criminal Police Organization (Interpol) was brought in to help local police determine the mystery Australian's identity.
Interpol contacted Australian Federal Police who ran a check on the name "Daniel Marcos Philips". They discovered that no Australian passport had ever been issued under that name confirming that the identity was false.
As Gott lie in a coma, Brazilian police took the then-unknown Australian's fingerprints and sent them to the Australian Feds. Australian investigators found the fingerprint was a match for a "Christopher John Gott," a schoolteacher who, in 1994, was arrested in Darwin, Australia, on seventeen separate counts of child sex abuse.
Gott had been sentenced to six years in jail but was released on parole in 1996 when he vanished.
Brazilian police have also learned that under the false identity "Daniel Marcos Philips," Gott worked as a teacher for various schools in Rio over the past twenty years. Investigators are now trying to determine if Gott's history of sexual abuse continued while he was in Rio.
The prognosis for Gott's recovery is not good. At a minimum, he is expected to remain in a vegetative state if he survives his injuries.
Now that his true identity has been discovered, Brazilian Federal Police told local media that it was in contact with Australian authorities for "the adoption of appropriate measures" regarding Gott.
The January 18th car accident occurred when Antonio Almeida Anaquim was driving on Avenida Atlântica near Rua Figueiredo de Magalhães. Anaquim suffered a sudden epileptic attack and lost control of his vehicle which then plowed into bystanders at Copacabana Beach.