By Ben Tavener, Senior Contributing Reporter
RIO DE JANEIRO, BRAZIL – One of Brazil's largest construction companies, Delta Construção, is seeking an injunction from the country's Supreme Court (STF) to prevent investigators from the ongoing Cachoeira CPI (Parliamentary Inquiry Committee) from gaining access to company records, after the panel voted to force access to banking, tax and telephone records.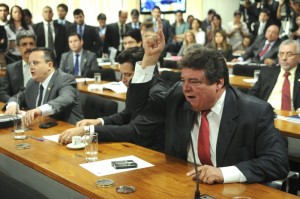 The company has found itself at the center of the government's official inquiry into businessman Carlos Ramos, known as Carlinhos Cachoeira, who is accused of orchestrating a network of corruption involving a string of politicians and fellow business figures.
Delta said there was no justification for the company's national records, including "30,000 employees' phone records" to be investigated, arguing that only its North-west arm was being investigated.
Brazil's Polícia Federal (Federal Police) has accused Cachoeira of being a "silent partner" for Delta Construção, which won bids in several states for government contracts, and also became a major contractor in the government's Growth Acceleration Program, known as PAC.
The CPI has been calling a number of high-ranking politicians and businessmen to speak at the inquiry, questioning their links to the now-infamous Cachoeira.
But in recent days attention at the inquiry has seemed to drawn away from the central issue by squabbles over witnesses' right to remain silent during questioning – something a number of invitees have done.
Read more (in Portuguese).
* The Rio Times Daily Updates feature is offered to help keep you up-to-date with major news as it happens.