By Sarah de Sainte Croix, Senior Contributing Reporter
RIO DE JANEIRO, BRAZIL – Yesterday President Dilma Rousseff gave the go ahead to a law establishing a Truth Commission to investigate suspected human rights abuses that occurred between 1946 and 1988 – a period which includes the 21 year rule of the military dictatorship from 1964 to 1985.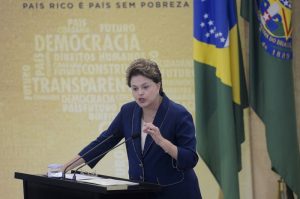 The commission will consist of seven members with a two year mandate to investigate allegations of human rights abuses throughout the country.
Rousseff also sanctioned a Freedom of Information law allowing public access to any federal, state or municipal records after a maximum period of 50 years for the most top secret documents.
The UN's High Commissioner for Human Rights, Navi Pillay, has called the move "an essential and welcome first step towards healing the country's wounds and clarifying past wrongs."
However, some human rights groups have expressed disappointment that the investigations will not lead to prosecutions because a 1979 amnesty law is still in place which protects the military from prosecution for political violence.
More than 450 Brazilians are reported to have been killed or disappeared under Brazil's military dictatorship. Many thousands more were imprisoned, tortured or exiled because of their political beliefs. Included amongst them is Rousseff herself, who is reported to have suffered torture while detained in Tiradentes prison in São Paulo from 1970 to 1972.
Read more (in Portuguese).
* The Rio Times Daily Update is a new feature we are offering to help keep you up-to-date with major news as it happens.