By Nicole Froio, Contributing Reporter
RIO DE JANEIRO, BRAZIL – Taxi fare prices will be revised by the city council and published today, it has been announced by the city of Rio. Most of the fixed price routes will experience reductions, especially the ones from Santos Dumont Airport.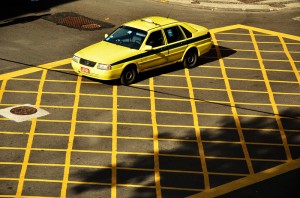 The Board of Transport of Rio has also announced that journeys from Tom Jobim International Airport (GIG) and Rodoviária Novo Rio (Rio Bus Station) will be looked at soon. In the meantime the biggest change in prices is from Santos Dumont Airport (domestic) to Santa Teresa, which used to be R$50 and has reduced to R$15.
Secretary Carlos Roberto Osório was responsible for the revision of the fixed prices to determine if there were any distortions in the fixed fares being charged after an exposé published in O Globo showed that taxis can be charging passengers up to 45 percent more than they should.
Comparing the tabled prices to the ones recorded by a taximeter, O Globo demonstrated that a trip from the domestic airport to Copacabana, for example, would be R$29.50 in tabled prices but R$20 if a taximeter was used.
The fixed prices were launched in March of this year, with the intention of stopping taxi drivers from taking a longer route and overcharging tourists and travelers who don't know the city well enough to know better.
Taxis in Santos Dummont Airport aren't the only ones under scrutiny as on Wednesday, December 12th, surveyors were inspecting the conduct of taxi drivers in the Rodoviária Novo Rio bus station. The Board of Transport has announced this is a regular inspection that will become more frequent as international events arrive in the city.
Read more (in Portuguese)
* The Rio Times Daily Updates feature is offered to help keep you up-to-date with important news as it happens.