By Lucy Jordan, Senior Contributing Reporter
BRASÍLIA, BRAZIL – Norway is to give Brazil's Amazon Fund US$180 million in recognition of its success in bringing deforestation to record-low levels for the third consecutive year, according to Norway's Environment Minister. The contribution is part of a US$1 billion pledge made in 2008 by the wealthy Scandinavian nation to both Brazil and Indonesia and brings the total paid so far to Brazil to US$670 million.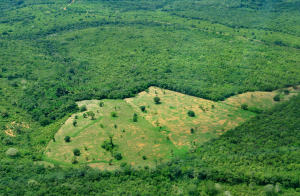 According to a statement released by Norway's Ministry of the Environment deforestation in the Brazilian Amazon fell to 6,418 square kilometers between July 2010 and June 2011, representing a reduction of almost seventy percent compared to historical levels.
"Brazil's reduced deforestation in 2011 represents a giant contribution to the global community in terms of reduced greenhouse gas emissions," Norway's Minister of the Environment, Bård Vegar Solhjell said in the statement.
"In addition, these efforts have tremendous positive effects for biodiversity, the livelihoods of local communities and indigenous peoples, and local and global rainfall patterns. The importance of what Brazil has achieved on deforestation over the last few years can hardly be overestimated," he added.
Mr. Solhjell made the remarks in Doha, at the 18th UN Climate Change Conference, where he met with Brazil's Minister of the Environment, Izabella Teixeira.
The donation came despite a disagreement between the two countries over who should be responsible for verifying the amount of carbon dioxide absorbed by trees, which is slowing efforts to create guidelines for protecting forests, Bloomberg reported.
A study from environmental watchdog Amazon Information Network released last Tuesday showed that an area of the Amazon almost as big as the United Kingdom was deforested between 2000 and 2010.
Read more (in Portuguese)
* The Rio Times Daily Updates feature is offered to help keep you up-to-date with important news as it happens.