By Lise Alves, Senior Contributing Reporter
SÃO PAULO, BRAZIL – Prosecutors from fifteen different countries across Latin America, Europe and Africa are meeting Thursday and Friday in Brasilia, Brazil to discuss a mega corruption scandal perpetrated in their countries by Brazilian multinational construction conglomerate Odebrecht.
Transparency International says the meeting will help countries dismantle corruption plans which cross borders and have a negative effect on the populations of these countries.
"Prosecutors should explore creating a joint investigative task force on a global scale, focused on offshore schemes and money laundering. A more efficient and coordinated investigation is key to dismantling the corrupt systems that perpetuate poverty and inequality in Latin America and Africa," said José Ugaz, head of Transparency International in a press release earlier this week.
The international corruption watchdog group is recommending five key actions, starting with: setting up a regional task force of one or more joint investigative teams to ensure a coordinated and rapid response; and civil society should be allowed to monitor any cooperation agreements, including any leniency agreements made with companies that cooperate and plea bargains with individuals.
Also listed are; the Brasilia meeting should agree on effective ways to boost access to information in countries where it is difficult to monitor judicial procedures; all agents or companies who allegedly facilitated or funded corruption schemes should be identified and sanctioned; and resources generated by fines and settlements should be used to fund corruption prevention programs.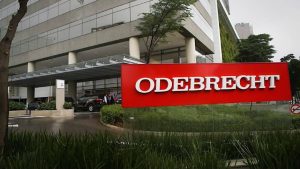 According to Ugaz "The Brasilia meeting presents a tremendous opportunity to tackle grand corruption in a meaningful, global way. The prosecutors should use this opportunity to share experiences, strategies and information in order to improve their work. In each country people are demanding the same kind of results that prosecutors in Brazil have achieved."
The organization also calls upon the Brazilian Congress to approve the ten measures against corruption presented by the Prosecutor's Office to Brazil's Legislative House. In May of 2016, social movements delivered more than two million signatures supporting the measures to Congress.
Odebrecht has been accused of paying more than US$788 million in bribes to officials in at least twelve Latin American and African countries between 2001 and 2014 for public work contracts in those nations. The scandal is part of the mega-corruption graft dubbed Lava Jato, which has sent dozens of Brazilian politicians and executives to jail.
In late 2016, 77 Odebrecht officials agreed to plea-bargain with Brazilian federal prosecutors in return for lenient sentences. Among those entering the agreement is Marcelo Odebrecht, once the CEO of the family-owned conglomerate. The former CEO, in jail since June of 2015, has been sentenced to nineteen years and four months in prison for crimes of passive corruption, criminal association and money laundering in the Lava Jato scandal.
In December of 2016, Odebrecht agreed to pay the governments of the U.S. and Switzerland more than US$3.5 million in penalties due to the fact that much of the money illicitly paid out to officials were deposited in U.S. and Swiss banks.
The meeting, presided by Brazil's chief prosecutor, Rodrigo Janot, will have representatives from Antigua and Barbuda, Argentina, Chile, Colombia, the Dominican Republic, Ecuador, El Salvador, Guatemala, Mexico, Mozambique, Panama, Peru, Portugal and Venezuela.