By Lise Alves, Senior Contributing Reporter
SÃO PAULO, BRAZIL – Health officials in Rio are bracing for a possible increase in cases of patients with dengue fever and the zika virus in September due to the warmer temperatures for the month this year. According to the Rio de Janeiro Health Department the number of people who contracted dengue or the zika virus, both transmitted by the Aedes aegypti mosquito, in August 2015 was 87 percent greater than during August of 2014.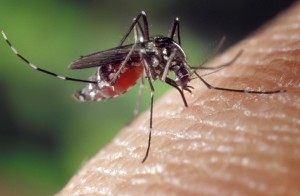 The state's health sub-secretary, Alexandre Chieppe, told reporters that the warmer temperatures expected in September may be a favorable scenario for the proliferation of the Aedes aegypti mosquito which carries dengue fever and the zika virus. Usually the highest number of reports occur during the months of March through May, when the warm air and high rainfall rate favors the proliferation of the Aedes aegypti mosquito.
"Although September is a month where historically there is a decline in the reports of new cases, with the increase in temperatures and the rains it is possible that we have an increase in (dengue/zika) reports in certain municipalities," said Chieppe, sending a message out to the population, that it 'needs to continue to be vigilant and take the necessary precautions to eliminate sources of still water to avoid the proliferation of the mosquito'.
According to the state health department from January to July more than 48,000 people contracted one of the two diseases, nearly fifteen thousand in the metropolitan region of Rio de Janeiro city alone. The state, through its riocontradengue website tells the population how to locate breeding locations and eliminate them. The website has English, Spanish and French versions for foreigners living or visiting the state.