By Jay Forte, Contributing Reporter
RIO DE JANEIRO, BRAZIL – The state of Rio de Janeiro recorded 125 homicides resulting from police action in November of this year. The number of cases is 33 percent higher than November last year, when police in Rio killed 94 people.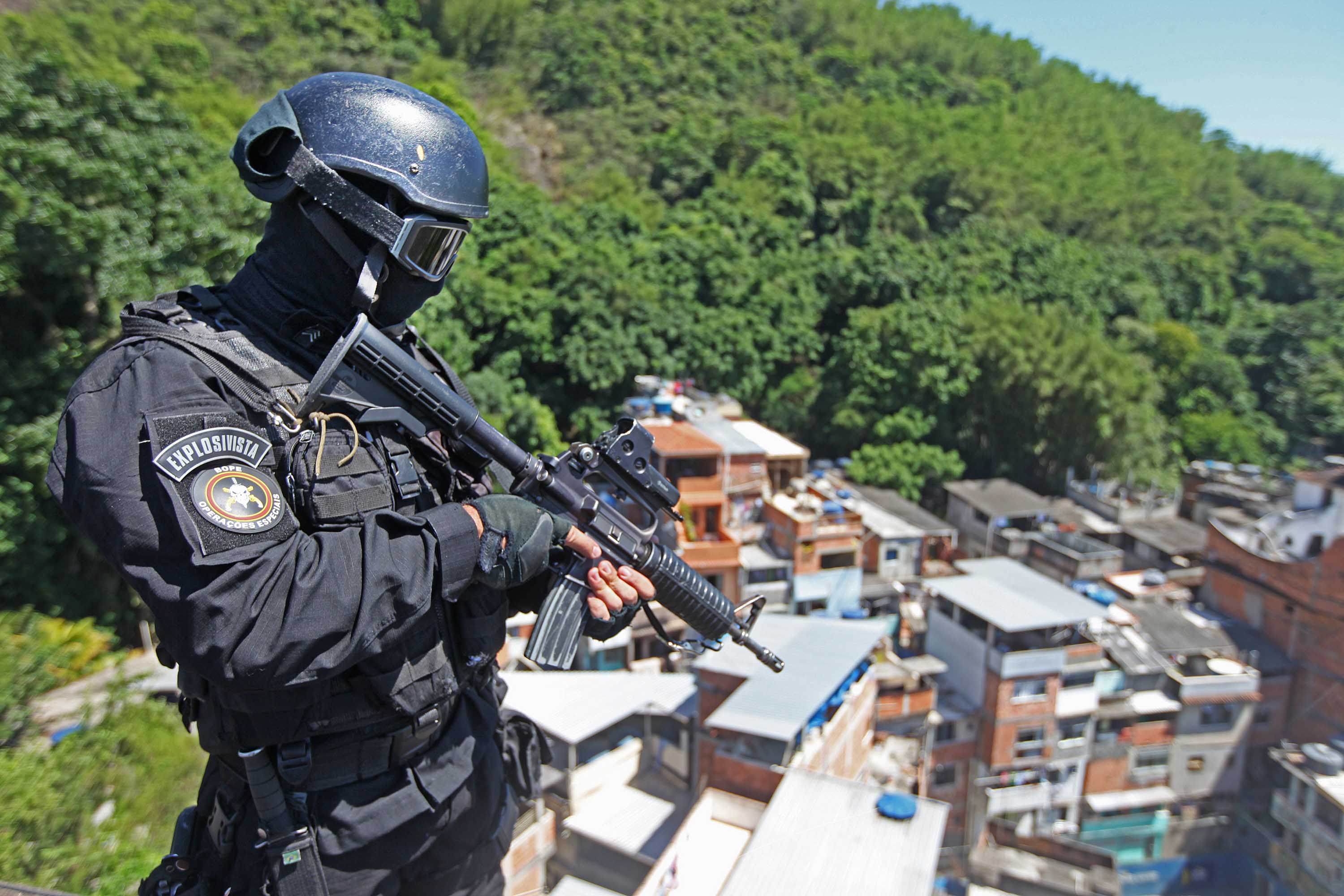 The data was released yesterday (December 15th) by the Institute of Public Security, linked to the State Department of Security of Rio.
According to the ISP, police killings account for 20.9 percent of the total deaths from aggression in the state of Rio de Janeiro this November, which was 599 in total.
Homicides resulting from police action were the reason for the 3.1 percent increase in the rate of violent lethality in the state, since the other crimes had a decrease: homicides (less than eight victims), robberies (less than two victims) and bodily injury followed by death (less three victims).
Considering the first eleven months of 2017, Rio police killed 1,035 people, 11.9 percent (or 110 cases) more than in the same period last year, when 925 people were killed.
The number of civilian and military police killed in service, on the other hand, fell from seven in November 2016 to three in November of this year. Year-to-date, police deaths in service also declined, from forty in 2016 to 31 this year.
The report also showed there were 453 homicide cases registered in November 2017, 1.7 percent less than in the same period in 2016. Street robberies also fell 16.6 percent, from 12,167 in November 2016 to 10,144 in the same period.
Rio de Janeiro is in the midst of a security crisis, even after making significant progress in the lead up to the World Cup and Olympics.
Unfortunately, the military police arm of the state security forces has a reputation for indiscriminate violence and corruption.
Despite criticism, the joint operations of the military police and the Brazilian Armed Forces will continue in Rio de Janeiro, according to Rio's Secretary of Public Security, Roberto Sá.
According to the official the partnership has been successful. "The work will not stop, it will continue," said Roberto Sá to journalists last month.