By Daniel Tosca, Contributing Reporter
RIO DE JANEIRO – 2009 has been a historical year for the Marvelous City, from the exploration of oil in the pre-salt layer under the ocean floor, to the tragedy of June's Air France disaster, and the joy and optimism of a successful Olympic Games bid.
The Rio Times has created a list of 'Rio's 10 Most Interesting Gringos of 2009' to highlight some of the year's most prominent names and newsmakers in our community of foreign nationals here.
—-
1. Sean Goldman
The nine year old boy's ordeal at the center of a legal battle over his custody looks to finally be over after a Brazilian Court ruled against his step father and grandmother's efforts to keep him in the country. Hopefully 2010 will bring him happiness and the start of a new and settled life with his biological father in the U.S.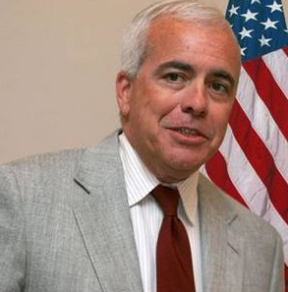 2. Dennis Walter Hearn
Dennis Walter Hearn, appointed US Consul General to Rio this year, photo courtesy of US Consulate. Appointed US Consul General to Rio de Janeiro in 2009, Dennis W Hearn has wasted no time in acclimatising to his role in the city and strengthening business ties between Brazil and The United States.
3. Tim Flear
The British Consul General to Rio since 2006, next year will be his last in a post that he has clearly enjoyed. 2009 saw him hosting HRH The Prince of Wales on a brief visit to Rio, and he has continued to play a major role in the granting of scholarships to Brazilian students looking to learn in Britain.
4. Jeffery Bell
As Director of USAID Mr Bell has continued to partner organizations and projects in Brazil to preserve wildlife, promote clean energy solutions, economic empowerment and social inclusion for disadvantaged people across the country. This year USAID helped young filmmakers in the Amazon make documentaries about the region's environmental issues.
5. Rolf Glaser
Putting his money where his heart was, German businessman Glaser invested hundreds of thousands of dollars in Vidigal, the favela he fell in love with on his first visit to Rio. Plans are afoot for various projects, but his presence alone in the community has brought attention to the possibilities of development on the city's hillsides.
6. Dejan Petkovic
Not even in the starting line up at the beginning of the season, Flamengo's title-winning run of form towards the end of the year can largely be attributed to the Serbian born midfielder's deft passing and crucial goals. Lovingly referred to as Rambo by the team's fans, there is even a hit 'funk' track that pays tribute to him.
7. Lindsay Duval
President of the 400 member strong American Society in Rio, Lindsey has continued to engage the expatriate community and bring together the American community in the city with a series of events and celebrations continuing the traditions of the society that began back in 1917.
8. Camille Richardson
Having held her first Young Professionals Happy Hour in 2008 as an intimate opportunity for Brazilians and expatriates alike to get together and talk shop over a caipirinha, her contacts book has now swollen into the thousands and her regular events attract a wide cross section of the city's business community.
9. Richard Nelson and Jason Galeria
Two American chefs who managed to convert a small space in Vinicius de Moraes into a buzzing Mexican restaurant and bar, Blue Agave, loved by locals and visitors alike. One of a new wave of foreign-owned restaurants set to open in the city over the coming months and a fine example of how succeed.
10. Bob Nadkarni
Something of a legend in his own lifetime, Nadkarni is at once raconteur, artist and pousada owner – the Brit's place in Tavares Bastos favela above Catete also plays host to a regular open-mic jazz night that is one of the best loved spots in town.