By Ben Tavener, Contributing Reporter
RIO DE JANEIRO, BRAZIL – President Rousseff has arrived in New York where she will attend the United Nations General Assembly for the first time. On Wednesday she will become the first woman to open the forum's General Debate – a speech always given by the incumbent Brazilian leader since Osvaldo Aranha began the tradition in 1947.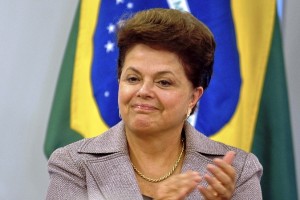 Rousseff will meet with President Obama on Tuesday, the first time since Obama met with Rousseff in March 2011, less than a week after saying that U.S. politics lack "political decision". Together the pair will launch the "Open Government Partnership" which promotes government transparency and public access to information.
She will also take part in talks on global prevention of noncommunicable diseases – sharing Brazil's experience on ​​health policy, a topic recently dominating her agenda – and on the role of women in global politics.
More than 120 world leaders will converge on the UN hometown under tight security to discuss a packed agenda, with the Palestinian bid for UN membership likely to steal many headlines.
Other topics to be debated include the global economic crisis, nuclear safety, terrorism, famine in Somalia and the consequences of the Arab Spring.
Read more (in Portuguese).
* The Rio Times Daily Update is a new feature we are offering to help keep you up-to-date with the major news as it happens.