By Lise Alves, Senior Contributing Reporter
SÃO PAULO, BRAZIL – Worried about a dengue outbreak like the one seen at the beginning of this year, São Paulo mayor, Fernando Haddad sanctioned a law last week that will allow health officials to enter private homes, unoccupied residences and businesses to seek out and destroy breeding grounds for the dengue-carrying mosquito – even against home and business owners' wishes.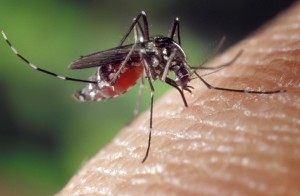 Last summer nearly twenty percent of the homes and businesses did not allow health agents to inspect their residences and places of work. "Among the measures which may be determined for the control of dengue and the chikungunya fever … the forced entry of private properties," states part of the law.
It add, "in cases of refusal or absence of someone who can open the door for health officials, when the situation is shown to be essential to contain the disease."
With summer starting city officials are concerned that the situation may quickly get out of hand if not controlled from the beginning. According to the city's health department, last summer nearly one hundred thousand people were diagnosed with dengue in São Paulo.
Unable to cope with the flood of patients and lack of hospital beds, six outdoor tents were set up in April throughout the city to diagnose and start preliminary care of those infected. Since many people were weary of opening up their doors to strangers, city officials asked for the help of Brazil's Armed Forces.
Soldiers were designed to accompany health agents door-to-door, inspecting houses and yards for the mosquito's breeding grounds. In all there were more than 224,000 reported cases across the country, an alarming count which led the United State's CDC (Center for Disease Control and Prevention) in April to issue a warning to U.S. travelers visiting Brazil to take precautions against the disease.