By Lise Alves, Senior Contributing Reporter
SÃO PAULO, BRAZIL – Of the more than fourteen million people living in urban areas in the semi-arid region of Brazil, nearly 71 percent, or ten million have no access to sewage systems and throw residues in cesspits, open pits or directly onto rivers and streams, according to a study conducted by the National Institute of the Brazilian Semi-Arid (INSA).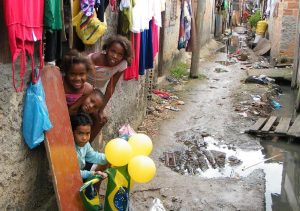 According to the study only 243 cities (21 percent) have sewage systems, but not all residents of these areas are covered by the system.
"What is observed is that even in the municipalities where there is a sewage system, treatment of the residues is not conducted. This exposes the population to several types of health problems," says the study. According to the entity more than one hundred diseases may be caused by the lack of proper sewage systems.
The semi-arid region of Brazil is found in eight Northeastern states including Alagoas, Bahia, Ceará, Paraíba, Pernambuco, Piauí, Rio Grande do Norte and Sergipe.
The study shows that the extension of the sewage system is another problem. The sewage system has a little over eight thousand kilometers, while the water supply system counts on at least 48,000 kilometers in the same region. According to the report 423 million cubed meters of sewage is produced in the region, but only 89 million cubed meters are treated.
This study is part of a series on water resources found in the Northeastern region of Brazil which was created to analyze the prospective agricultural potential of the region.