By Nelson Belen, Contributing Reporter
RIO DE JANEIRO, BRAZIL – According to the latest FipeZAP Index, which tracks real estate prices in Brazil's twenty biggest cities, prices in Brazil's residential real estate sales market registered a slight increase in November of 0.03 percent.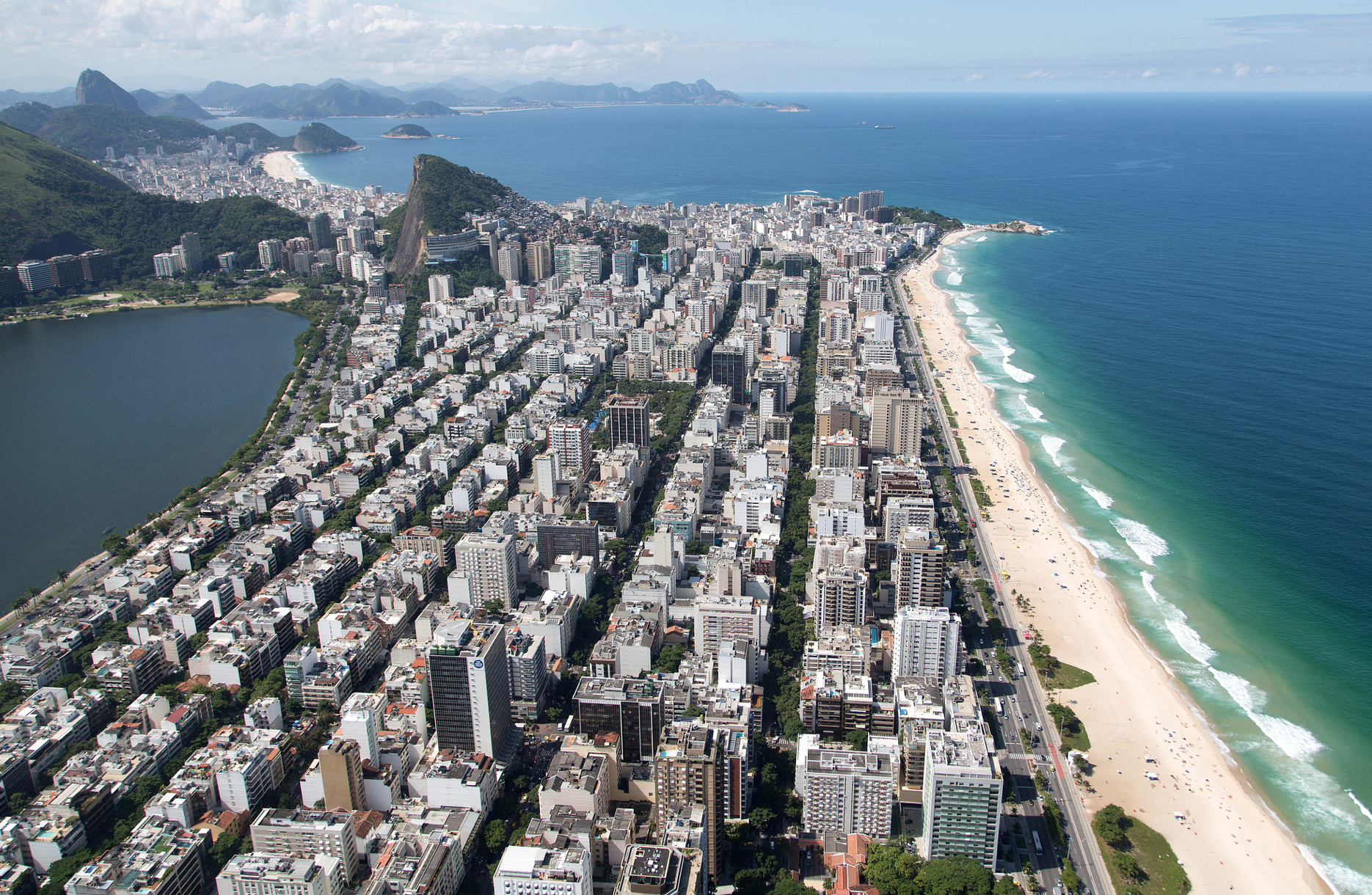 However, despite the slight increase, when measured against the rate of inflation for the period of 0.38 percent, as calculated by the IPCA/IBGE (National Consumer Price Index/Brazilian Institute of Geography and Statistics), the Index actually reveals a decline of -0.35 percent.
On the positive side, of the twelve cities that showed increases in November, four showed increases that surpassed inflation: Belo Horizonte (0.54 percent), Florianópolis (0.48 percent), Vítoria (0.42 percent), and Recife (0.39 percent).
By contrast, of the eight cities that showed declines in prices in November, the biggest drops were seen in Rio de Janeiro (-0.37 percent), Contagem (-0.32 percent), and Santos (-0.27 percent).
According to Frederic Cockenpot, of WhereInRio Luxury Rentals and Sales, the declines seen in Rio de Janeiro may actually be greater than seen in the Index. "The FipeZap doesn't show the full picture," said Cockenpot to The Rio Times.
"The index is based on the offering price and not the real price owner and buyer agree to close a deal. The drop in real estate in Rio de Janeiro is bigger than that as it's common today to have a negotiation up to 10 to 15 percent down."
"I predict the price will go on dropping for the next few months."
The average price per square meter of the twenty cities surveyed in November was R$7,632.
As usual, despite showing the biggest decline of the month, Rio de Janeiro still tops the survey with the most expensive residential real estate sale prices in the country. The Cidade Maravilhosa had an average sale price of R$9,835 per square meter.
Trailing Rio was Brazil's financial capital, São Paulo, which registered a rise in prices of 0.09 percent for an average per square meter price of R$8,736.
The third most expensive sale prices in November were seen in Distrito Federal at R$8,256 per square meter.
The cities with the lowest average residential real estate value per square meter were Vila Velha at R$4,630, Goiânia at R$4,118 and Contagem at R$3,527.
Unsurprisingly, the top four most expensive neighborhoods in all of Brazil were in Rio de Janeiro. Rio's upscale neighborhood of Leblon held the distinction of having Brazil's highest real estate prices with prices averaging R$20,741 per square meter. Not too far behind was Ipanema, at R$19,417, Lagoa at R$17,296, and Gávea at R$16,731.
Rounding out the top five most expensive real estate in Brazil was Vila Nova Conceição in São Paulo, which registered an average per square meter R$16,713.
Looking at the last twelve months, six cities show an increase in residential real estate prices. Of those six cities, only two showed a higher variation than the accumulated rate of inflation of 2.91 percent: Belo Horizonte, which registered the biggest increase in the period, showed prices increase 5.62 percent; and Florianópolis, which showed a 4.14 percent increase.
Of the cities with declines over the last twelve months, the worst declines were registered in Rio de Janeiro (-4.28 percent), Fortaleza (-3.38 percent), Niteroi (- 3.21 percent), and Distrito Federal (-2.63 percent).
"Don't forget," Cockenpot explained, "we came from very high prices and actually we were in a speculative bubble that could explode at any time. But on the other hand, we have had a slow monthly price readjustment. We didn't experience a hard crash but more a 'healthy' adjustment and soon the real estate market will go up again."
The FipeZap Index monitors real estate sale prices across twenty Brazilian cities and is a monthly gauge of real estate prices. It is prepared jointly by the university research center, Fipe (Economic Research Institute Foundation) and the Brazilian online real estate platform, Zap Properties.