By Nelson Belen, Contributing Reporter
RIO DE JANEIRO, BRAZIL – Inside of one month to the 2016 Rio Olympic Games, on Wednesday July 13th, government officials announced that the event space of the Rio de Janeiro Bolsa de Valores (Stock Exchange) will be occupied by the Australia Olympic House, whose aim will be to promote trade, tourism and education between Australia and Brazil.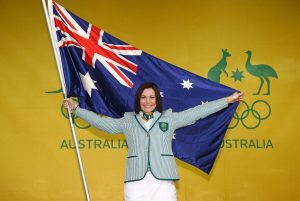 The Australian ambassador John Richardson will be on hand to officially open the space, located in Praça XV de Novembro 20 in Centro close to the revitalized Praça Mauá, on August 6th. It will be open to the public until August 12th, from 11AM to 7PM, with free admission.
The Olympic houses are a recent tradition of the Games and were a crowd favorite at the Beijing and London Olympics. The United States, Great Britain, China and Russia houses will be limited to athletes, officials and invited guests only, but the majority of the other houses, like the Australia House, will be open to the public.
One of the main themes of the Australia House will be education. An event on August 9th has already been scheduled with Australian government representatives on hand to provide information about the various educational offerings down under, including technical, English, and undergraduate and post-graduate courses.
Ana Carolina Bonomin, Business Development Manager for Austrade, an organization that promotes business between the two countries, said that in 2015, 24,700 Brazilians were studying abroad in Australia.
"This number has been growing exponentially in recent years, due to the promotion that we make in Australia's education sector," said Bonomin. "Aside from the Asian market, Brazil is the country that sends the most students to Australia."
According to Bonomin, recent surveys show that Australia is the third most popular country for Brazilians planning to study abroad.
The Rio 2016 Olympics, the first Games in South America, are expected to bring over 500,000 international tourists to the country from August 5th to the 21st.