By Lise Alves, Senior Contributing Reporter
SÃO PAULO, BRAZIL – Thousands of marathon runners are gearing up for what is considered the most important race event in Latin America, the São Silvestre race held on the last day of the year through the streets of São Paulo.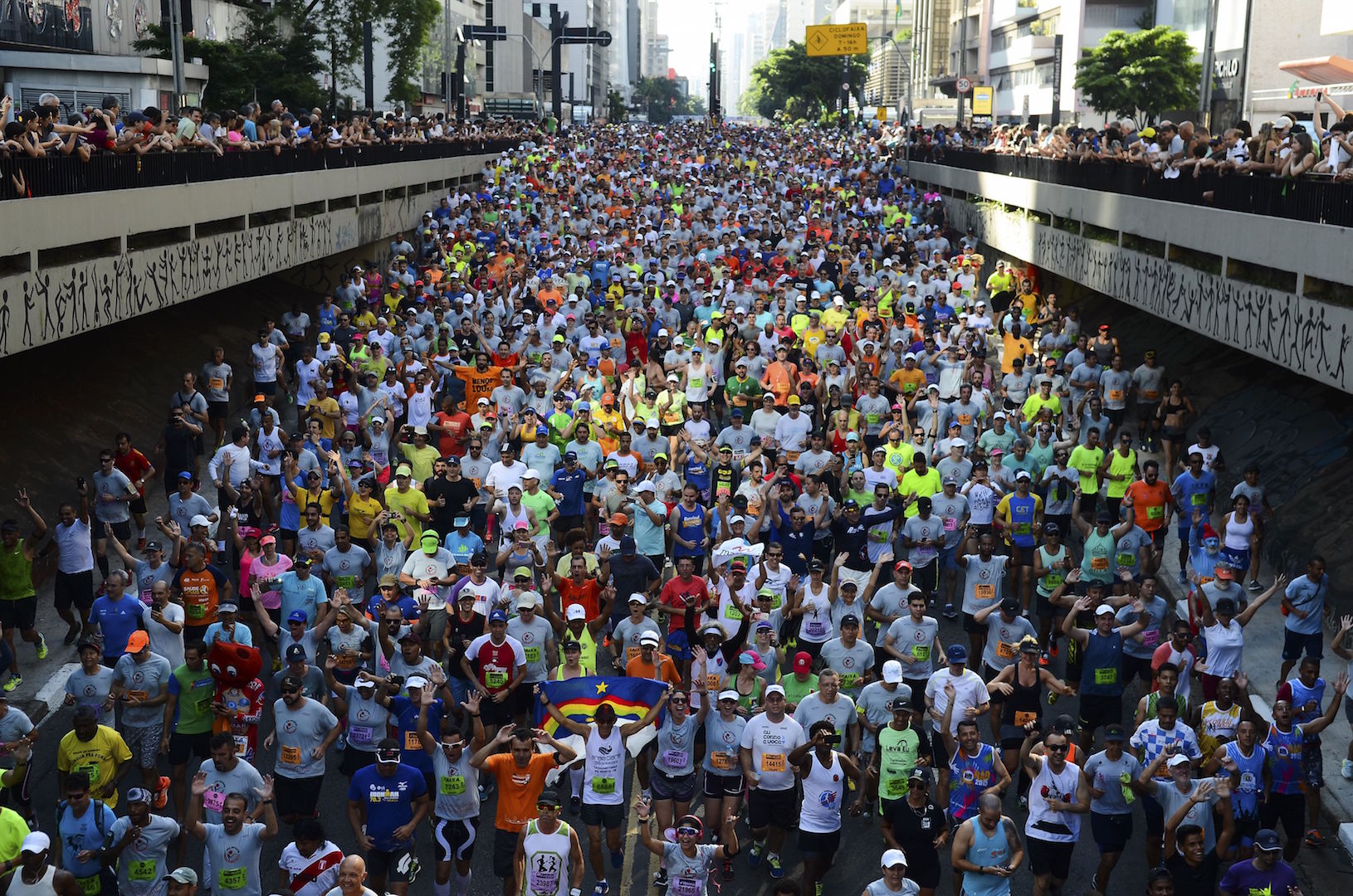 According to organizers the 30,000 spots for the 15 km race this year have been filled by runners from all over Brazil and abroad.
The race through the streets of São Paulo on New Year's Eve is considered the oldest and most prestigious races in the country. The race starts on São Paulo's iconic Avenida Paulista and runners travel through the old part of South America's largest metropolis.
Already confirmed for the he 93rd São Silvestre International Race is Brazil's Franck Caldeira de Almeida, after a six-year absence. Almeida was the winner of the event in 2006 and won the gold medal in the men's marathon at the 2007 Pan American Games in Rio de Janeiro.
"Running the São Silvestre is always a challenge: there is the issue of the climate, of the rhythm in the descents and ascents (or the streets), in addition to the winding stretches," said the athlete earlier this month during a press conference.
Almeida said he stopped attending the São Silvestre when he started to focus on marathon races, but was very happy to return to running in such an important event. According to organizers Almeida is likely to have fierce competition from Ethiopian and Kenyan runners.
In the 2016 men's race Ethiopian Leul Gebresiale Aleme came in first, followed by compatriot Dawit Fikadu Admasu, and Kenya's Stephen Kospel. Olympic medalist, Jemima Sumgong, from Kenya, won the women's race.
In the past few years runners and spectators alike have complained about the excessive heat but according to organizers this has not deterred runners from coming or observers from cheering along the route.