By Hakan Almerfors, Contributing Reporter
RIO DE JANEIRO, BRAZIL – Overcast weather can dampen many of the main attractions in Rio de Janeiro, as beautiful views and lazy days on the beach lose some of their luster amidst clouds and rain. There is no need to despair though, as there are plenty of things to do on a rainy day in Rio.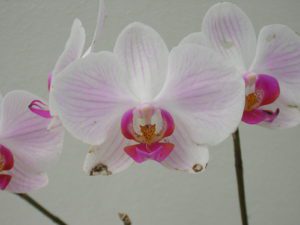 Jardim Botânico A visit to the impressive Botanical Gardens does not suffer from overcast weather, it is actually nicer to stroll around when the sun is not relentlessly beating down. The orchidary is one of the highlights with a huge collection from all over Brazil. The cafeteria serves great cakes and good light lunch options. Open everyday 8AM until 5AM, entrance is R$4. Address: Rua Jardim Botânico 920, Jardim Botânico.
Parque Lage Not far from the Botanical Gardens is Parque Lage. It is a quite wild grown park right at the foot of Corcovado. In the middle is a neo classical building that hosts an art school as well as a great luncheon place. Sitting down by the tranquil pool with a cup of tea is a great break from the busy life in Zona Sul (South Zone). It works well in combination with a visit to Jardim Botânico. Rua Jardim Botânico 414, Jardim Botânico.
Centro The commercial and historical heart of Rio can be a day well spent. It offers fun shopping and interesting architecture. Most guidebook have good itineraries for walking tours, The Rio Times did an article for a Centro Walking Tour which is recommended of course.
Museums The final obvious recommendation is to visit some of the many museums in Rio, where you can explore Brazil's deep sense of culture, arts and history. Here are a few:
– MAM The modern art museum of Rio with a big standing collection and many interesting exhibitions. Open Tue-Sun 12 AM until 6 PM. Address: Av. Infante Dom Henrique 85, Parque do Flamengo. Site: MAM
– Museu do Índio Dedicated to the various indigenous cultures of Brazil both from a historic and cultural perspective. Open Tue-Fri 10 AM until 5:30 PM Sat, Sun and holidays 1 AM until 5 PM. Address: Rua das Palmeiras 55, Botafogo. Site: Museu do Índio
– H Stern Museum This is actually part of a jewelry shop and obviously with a clear commercial angle. Loads of precious stones on display as well as free view of the workshop, all through very thick glass. It is free entrance of course. Open Mon-Fri 9 AM until 6 PM Sat 9 AM until 12 AM. Address: Rua Garcia de Ávila 113, Ipanema.
– Chacara do Céu Located in the bohemian neighborhood Santa Teresa it is an art museum with a permanent exhibition featuring Picasso, Dali, Miró, Portinari and Di Cavalcanti. Open Tue-Sun Noon until 5PM. Address: Rua Murtinho Nobre 93, Santa Teresa.
Of course there are many shopping malls, movie theaters, and restaurants to explore we well, and some other fun options for groups are:
Bowling There are two bowling alleys located in shopping malls in Barra de Tijuca. You can get there by bus from Zona Sul.
– Barra Shopping – Barra Bowling Av. das Américas 4666, tel 2431-9566. Open latest from 12 AM. Site: Barra Bowling
– Casa Shopping – Casa Bowling Av. Ayrton Senna 2150, tel 2429-8000. Open from 10 AM. Site: Casa Bowling
Go-Kart There is one indoor track in Rio, it is located in a supermarket in Barra de Tijuca.
– Top Kart Indoor Av. das Américas 1510, (located in "Supermercado Extra 24h"), tel 2178-4545/2484-4545, Open everyday 3 PM until midnight. Site: Top Kart Indoor
——-
Hakan Almerfors is Swedish and has been living in Rio de Janeiro since 2003. He has been working with tourists ever since, in 2007 he created the Rio travel information site Gringo-Rio.com